Over past few years I have photographed a lot of weddings through our wedding photography studio, and I thought I'd take those learnings and create a top 10 wedding tips list for Indian weddings.
What advice do you give the bride and groom? Obviously everyone will have their own experiences and opinions, but here are mine according to my experience from the various weddings photo shoots that i have done.
10 Tips For Perfect Indian Wedding Photography
1. Make a timeline for your wedding day.
We all make lists for the things you will do or what will happen on your wedding day. Majority of the time what happens is that we often forget to make a final timeline. It can become very helpful for your wedding photographer, wedding videographer, and makeup artist and of course you in the long run (or your sister or cousin who is in charge of everything). Make a timeline for the entire day and include "Locations" if you have multiple locations for your wedding ceremonies. Email it to all your wedding vendors at least a day before your big wedding day.
2. Do a pre-wedding photo-shoot.
A pre wedding photo shoot is always advisable. Trust me, this helps a lot for you to have a photos taken by a professional. Not everyone has fantastic modelling skills after all. An indoor or outdoor pre-wedding or engagement photoshoot with your wedding photographer and wedding cinematographer will not only build up your confidence level in front of the camera, but will also give you a chance to get to know your photographer and cinematographer better.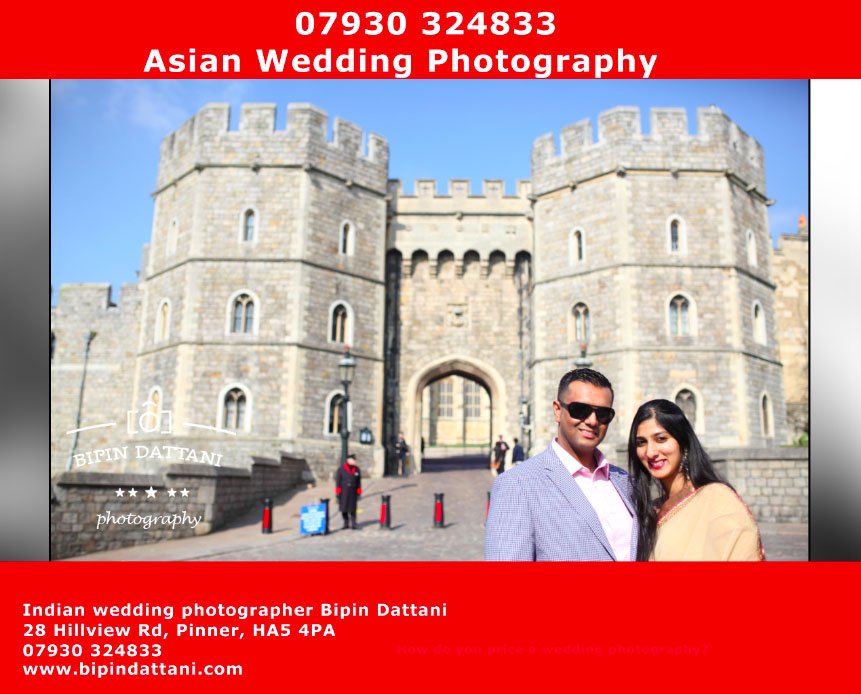 3. Get Enough Sleep.
Brides, get to bed at a decent hour the night before, so you can be at your best. For this reason it's wise to plan pre wedding parties like Engagement, Mehndi ceremony, ladies Sangeet, etc. at least few days before your wedding day.
4. Give yourself plenty of time to get ready.
You want to be able to relax and have a good time with your bridesmaids, not stress over whether your make-artist will finish on time. Yes, I do take the getting ready pictures of the bride and groom but you want amazing portraits in your wedding outfit / saree.  This also allows me to do the bridal pre wedding portrait shoot whilst the makeup is at its finest.
5. Don't be "Perfectionist".
Not every single thing needs to be perfect. In fact the "not-so-perfect" things sometimes come out perfect. Just try to plan everything ahead and be yourself. Remember the camera captures everything.
6. Include cake cutting ceremony on your entrance.
Cut the cake when you first enter for your reception. This ensures that all guests see the cake being cut and allows the bride and groom to have fewer obligations throughout the night.
7. Share something personal and unique with your guests.
I have seen this in so many weddings that bride and groom give small gifts to their guests. I think this is the best way to thank your guests for taking out time to come to your wedding. This does not have to be expensive or elaborate. Create something unique and personable and distribute them among your guests.
8. Prioritise, prioritise, prioritise.
It's your wedding and you have all the freedom to enjoy your day, but prioritise what is important. For example, get your family photos and portraits done before the drinking and dancing begins. especially photos with the groom and your closest friends and family.
9. Trust your wedding photographer.
Trust your photographer unless you are hiring an amateur photographer  or a photographer who only shoots part time. Hire a experienced professional wedding photographer. It may cost you a little more but in the end it's totally worth it. Trust his/her opinions and let them do their job.
10. Have fun.
Finally, just have fun and make sure your spouse is also having fun. This is your special day so you both should be feeling special not just your guests. Don't try to please everyone, as you can't keep everybody happy.
Bonus Tip: Stay Hydrated!!!
Bipin Dattani Photography
Wedding photographer in Pinner, England
Address: 28 Hillview Rd, Pinner HA5 4PA
Phone: 07930 324833