Since I began photographing weddings professionally the popularity of Asian pre wedding photography shoots has increased enormously. So now a pre-wedding photo shoot for the couples getting married has become standard and is included part of my Asian Wedding Photography package.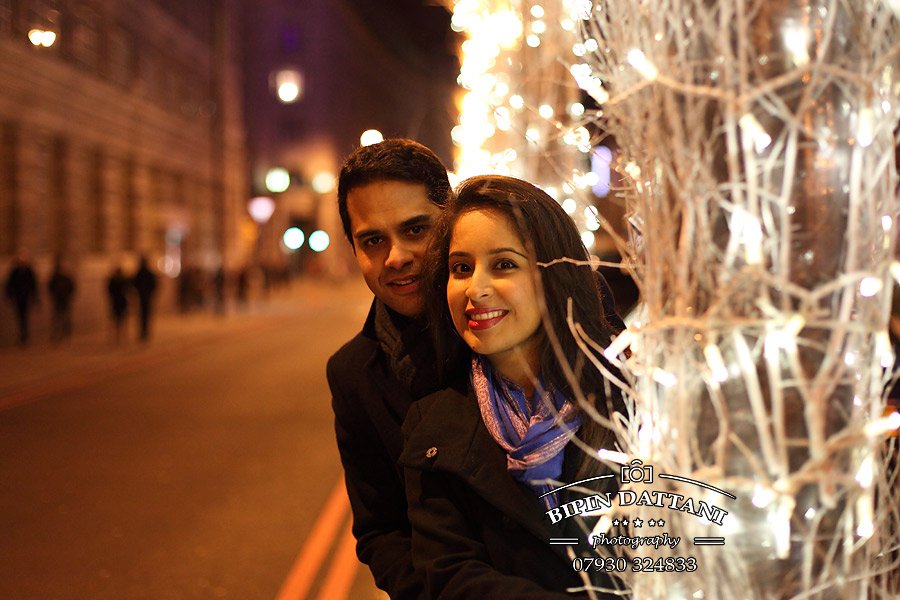 This gives me a chance to capture the images in a creative fashion style, still mindful to make the pictures look natural as most modern couples now want these days. Also the couple will be more relaxed which helps to create standout pictures.
Are you saying you still never heard about these photo sessions? Let me point you to an article in The Guardian newpaper out her experiences. I don't think the reporter enjoyed the session, probably because the photographer made her do poses that she was not comfortable with. These sessions are about you, if you are not happy to do something, say so. That is the only way us photographers will find out your likes and dislikes.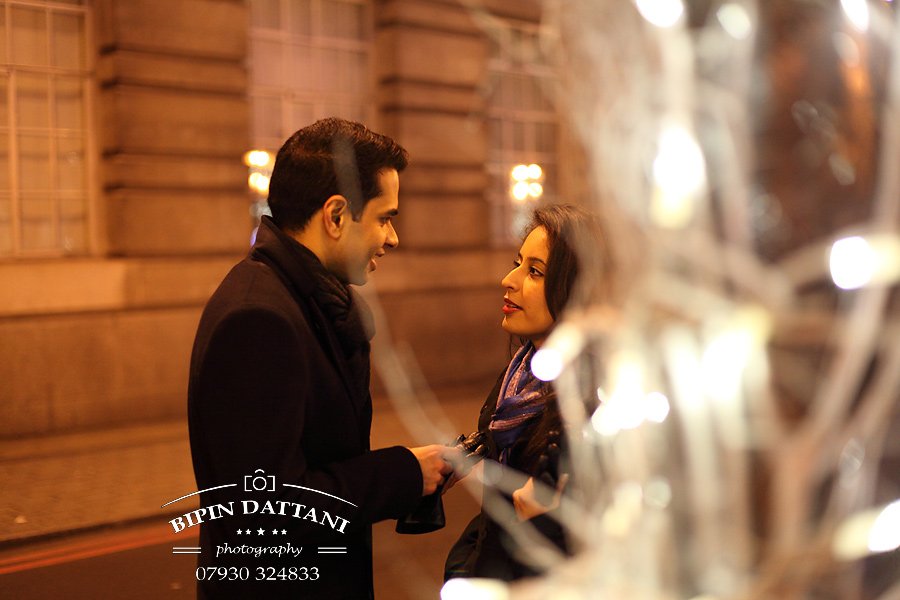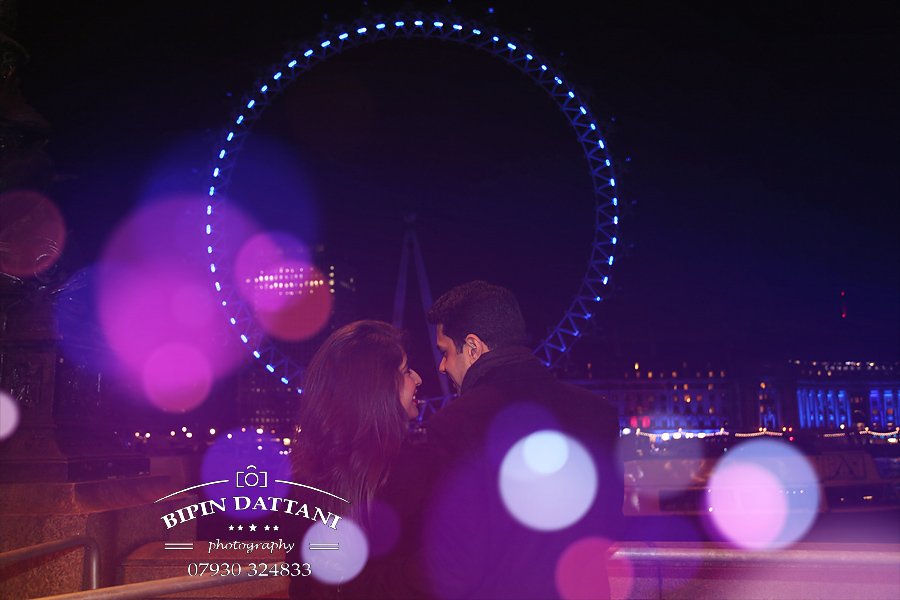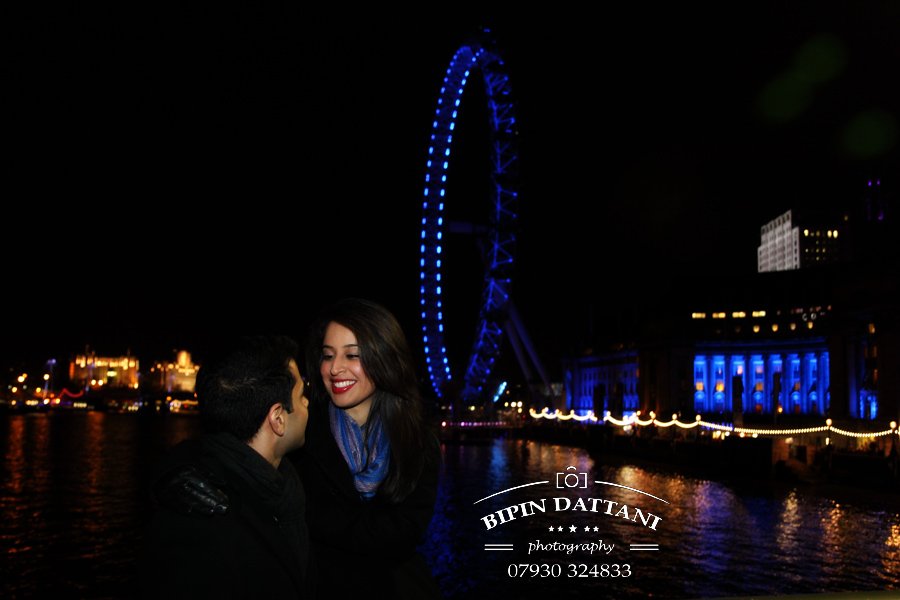 Being based in London, I am fortunate that I have London's stunning skyline and many of the popular tourist locations at hand to use at backdrops.
Mostly we organise these shoots in advance and hope for a good dry day. Once in a while I get an unusual request. Chandni & Saagar had ideas of  two shoots, a night engagement portrait shoot in London and a day time photography session in the countryside. You can see Images of this pre wedding shoot here.
So having put on my thermals and warm cloths on a cold, cold winters night we drove into the City, starting at The London Eye and Houses Of Parliament area, followed by Regents Street and finally Covent Garden.
Engagement Photography and Pre Wedding Shoot in London
Creativity & Planning is the key for a beautiful images.
We had planned the shoot to be just after Christmas and before the start of the New Year so we could capture the light decorations and the famous Christmas tree in Trafalgar Square, Central London.
Strangely it was very busy with people, it seemed lots of visitors had come from abroad. I personally prefer to visit a country in warm weather but can understand the draw England's capital city on tourists especially sites of London Eye, Tower Bridge, Big Ben, Houses of Parliament, The Millennium Bridge, Tower of London…. all the places we wanted to use as back grounds to show the skyline of this historic city mixed with the modern.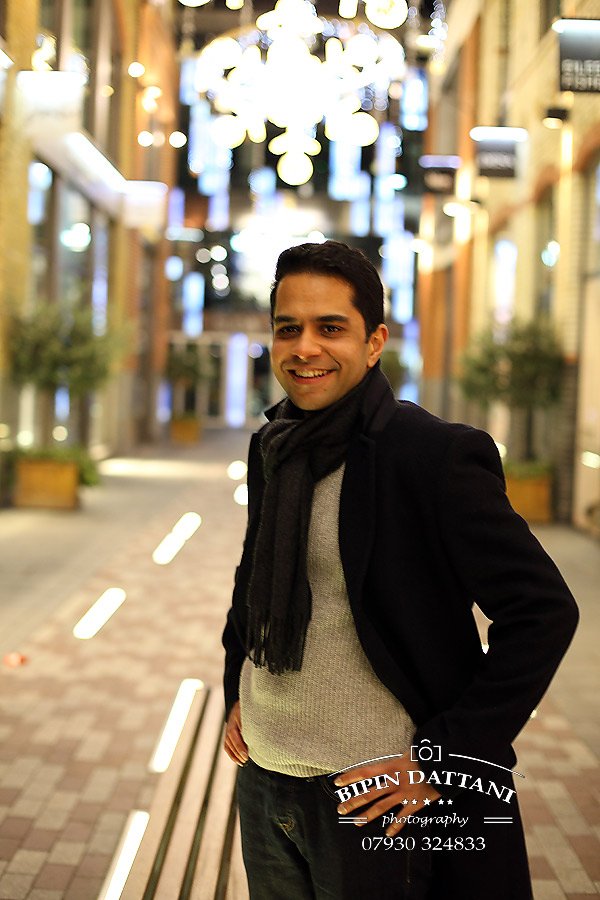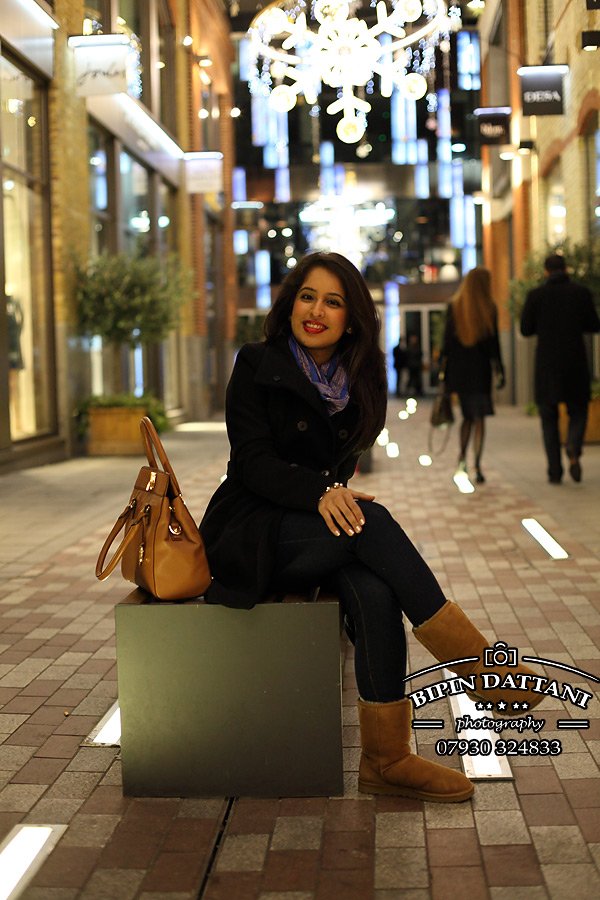 Want to celebrate your love, why not book a couples photographer for a romantic, fun couple photo shoot around central London.
London engagement shoot near Covent Garden, using the colourful Christmas lights to enhance photo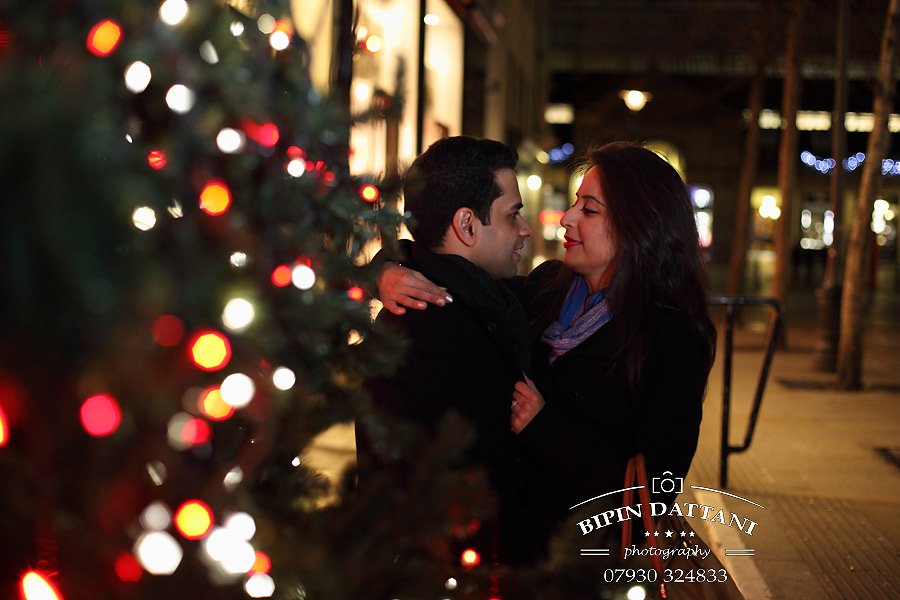 This meant that the pre-wedding shoot too longer than we envisaged so we did not get a chance to visit all the locations we had pre-planned.
Not to worry, as in expert photographer I knew I had captured stunning portraits of the lovebirds with my Canon 5D camera. With a little bit of post processing and air brushing in Photoshop the images just popped as you can see on this page. Don't you agree? If yes, share on social media accounts…
Pre wedding shoot prices, only a photo call away
Want to know about my fee and costs? Or if you are a visiting London and planing to propose? Or are you travelling to our England's capital city on your honeymoon considering a post-wedding shoot for a life time of memories?
Contact me on 07930 324833 or via email with your enquiry.