We want a Natural Wedding Photographer
This was what Rakhee and Mihir mentioned when they came for our initial meeting. Yes, they mentioned they would be visiting other Indian photographers. They viewed my portfilio of  images and we discussed rates, what I could achieve for them. Answering their questions and concerns honestly. After all I do not make promises I cannot keep. This is why they were recommended to me.
Within a couple of days they confirmed the booking, paid the booking fee for my services.  No one else could have that date. We were a good fit, they wanted quality and a luxury end album quality images and I knew I would be able to achieve or surpass what they imagined. I photograph weddings naturally in a photojournalistic style,  capturing snapshots as the events unfold. Sometime the bride and groom will not realise they have been captured. This is my expertise and have been a professional wedding photographer since year 2005.
Quantity Vs Quality Photographers? 
I shoot with pro Canon Cameras (5D range) and fast lenses. To maintain the highest standard I also shoot in Raw format and convert to JPGs using Canon Digital Photo Professional Software over Lightroom as it renders better colours (colors) for asian weddings in my opinion.  This takes time processing your images on the computer, converting them from Raw to JPGs. There is so much colour/color and luxury at South Asian marriages be it Indian, Sikh, Muslim or Sri Lankan – getting the colour right is of paramount importance at such a grand occasion. Only quality wedding photographer will take time and effort to present you with top notch images.
In Pictures: Natural Photos was this bride and groom wanted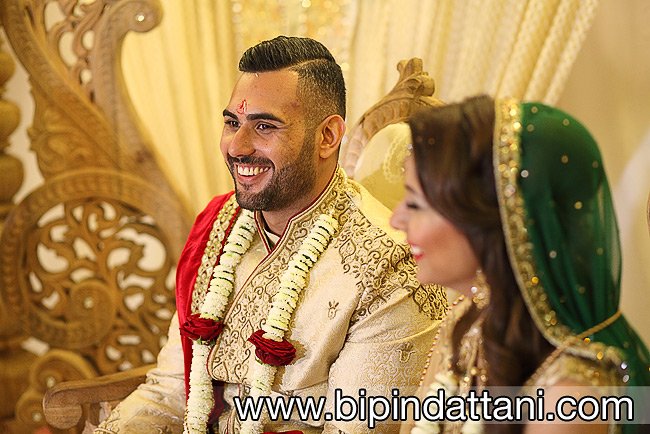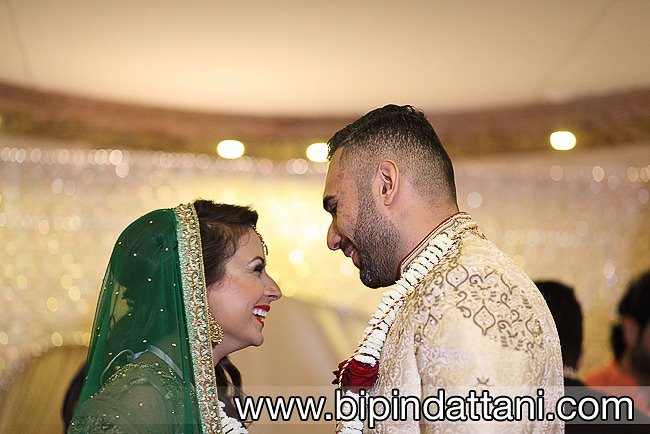 These were just a small selection captured by me and a second wedding photographer at one of North London's premier venues.
Venue: London Hilton Wembley  Grand Ballroom
Mandap and Stage Decoration: Gayrati Events
Catering: Ragamama
DJ: Vishal of Musical Movements
Bride's Makeup Artist: Aditi Raichura
Videographers: Rajnibhai and Team
Call today: 07930324833