The question of who is the best asian wedding photographer arises when you start your search for artisan wedding photography and videography (cinematography ) providers as you go through your check list of things to organise for your luxurious wedding day and reception party.  You want the perfect record of your wedding day with awesome pictures and video, something you can look back on in years to come.
Bride and Groom's 1st dance at wedding reception

Favourite picture used on clients instagram page
Good Asian Wedding Photographers, Videographers, Priests or Makeup Artists Get Booked Early
How maybe places can you be in one place? Just one I would guess. The same goes for a good Asian wedding photographer like Bipin Dattani renowned for bespoke wedding photography. All the top notch wedding suppliers get booked quickly because they are experts in their field and are well known for  providing the best service to couples getting married. You just have to ask others for their reviews and I am sure you will not be disappointed.
Real Moments Documentary Style Asian Wedding Photography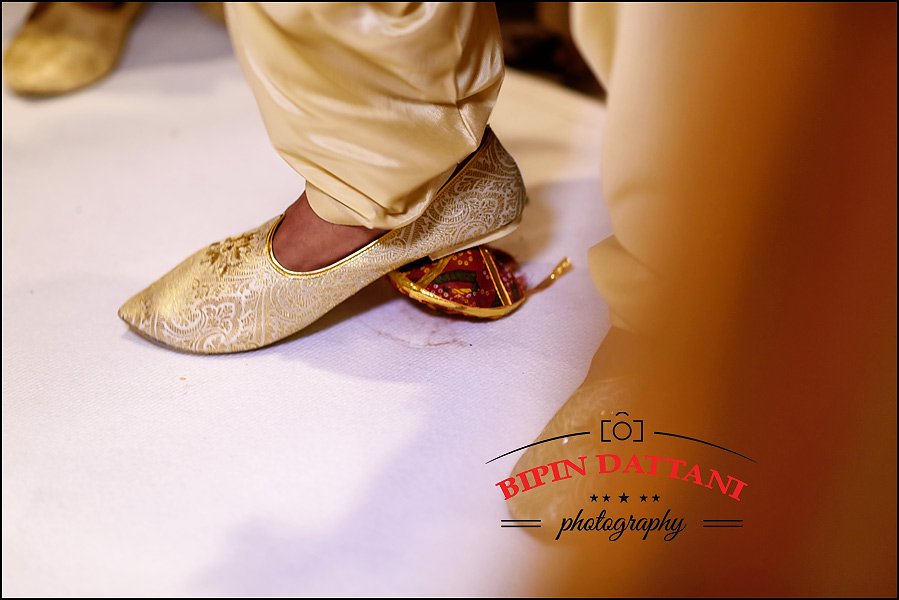 What Does One The Best Asian Wedding Photographer In London UK Offer?
There are many Indian photographers to choose from, and the best of the best asian wedding photographer London UK will be in high demand.  This famous Indian wedding photographer will use his creativity, natural skill at reading a situation as it unfolds during a ceremony. Bipin will adapt to the demands of your wedding day – dealing with family or guests, the time constraints that may possibly occur – and still provide you with the best photographs from your special day.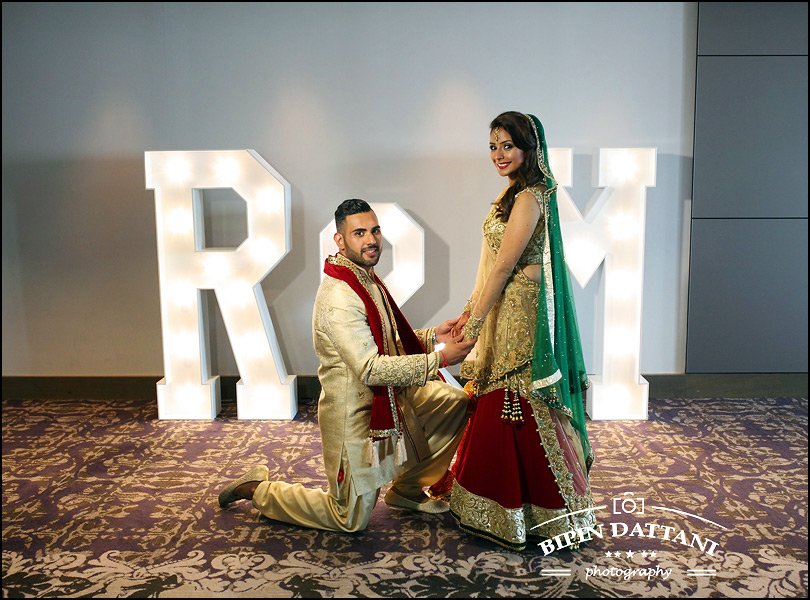 Groom and Brides Portraits after Hindu Wedding Ceremony

Will This Indian Wedding Photographer Travel For Destination Wedding Photography?
Apart from London, some other UK cites he has photographed at are Birmingham, Wellingborough, Slough, Milton Keynes, Watford, Croydon, Leicester and Berkshire. He generally does not do too many destination weddings due to time constraints, still has been to Mexico and Marrakech to photograph Hindu Indian weddings.
If you organising special destination weddings with a difference in USA, Canada or India I looking to add this to my wedding photography portfolio. Anand Karaj Sikh weddings or a hindu wedding ceremony and reception in an exotic destination. No doubt, photography prices come into play so why not make contact for my price list. If your budget allows you too can have fantastic treasured wedding pictures just as some of these couples.
Just as any other best asian wedding photographer in the world Bipin Dattani can only be in one place, he only photograph one wedding at a time. Will it be your luxury wedding?