Black and White wedding photography is the most timeless, vintage method of showcasing your wedding, take a look at Bipin's Black & White photographs from a recent wedding in London.
Normally Indian weddings are all about bright colours, I get to see and capture fabulous dresses and saris in a multitude of colours. Good wedding photographers will be able to capture stunning pictures for couples of any detonation and any venue from Church, Gurdwara, Temple, Mandir, Synagogue or specially licensed and approved wedding venues.
As per tradition "Black and white colors should also be avoided as they are considered as colors of mourning or bad luck" – source: https://www.indiaodysseytours.com/knows/tips-for-attending-indian-wedding.html. What about black and white Indian wedding photography?
Still undecided about black-and-white and color wedding photos?
Let me help you decide.
By removing the colour the photographs become the finest, timeless and emotive monochrome photography. You start seeing the purity and uniqueness about your wedding day without distraction. You start looking at the pictures with a different eye. You start noticing the expressions, the emotions between the bride and the groom. Also when the colour is stripped away, it leaves us with character and personality so you start noticing the people more.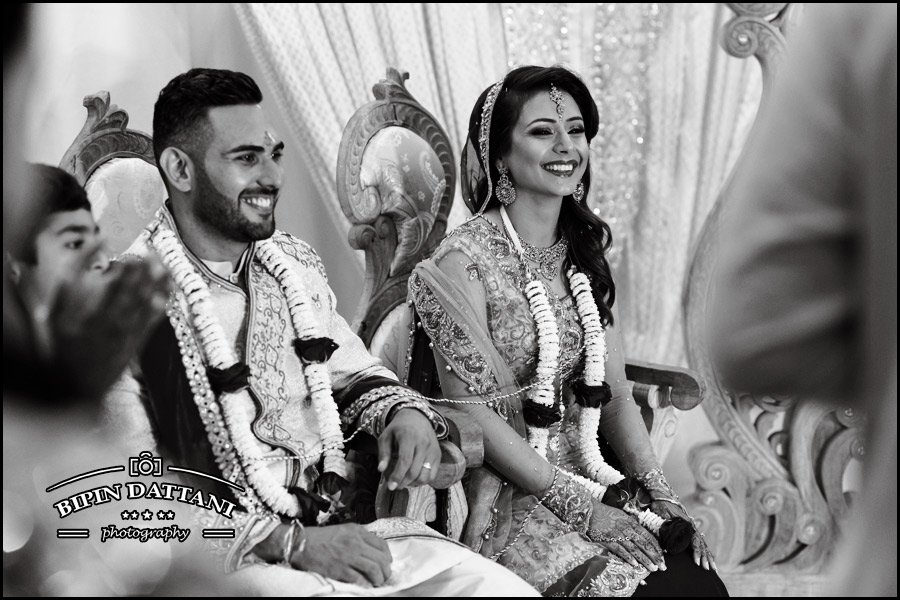 Rakhee and Mihir's Black and White Wedding Photography
As a photographer, I want to capture the essence of your day and when you take out the noise and distraction of colour the photos become emotional. They become art, they don't become old. Look at these wedding images from Rakhee and Mihir's marriage ceremony. All photos have been converted using a special photoshop technique into these fine art Black & White Wedding theme pictures.  
Only you can judge the photos, and which you prefer. As the say goes, "the beauty is in the eye of the beholder"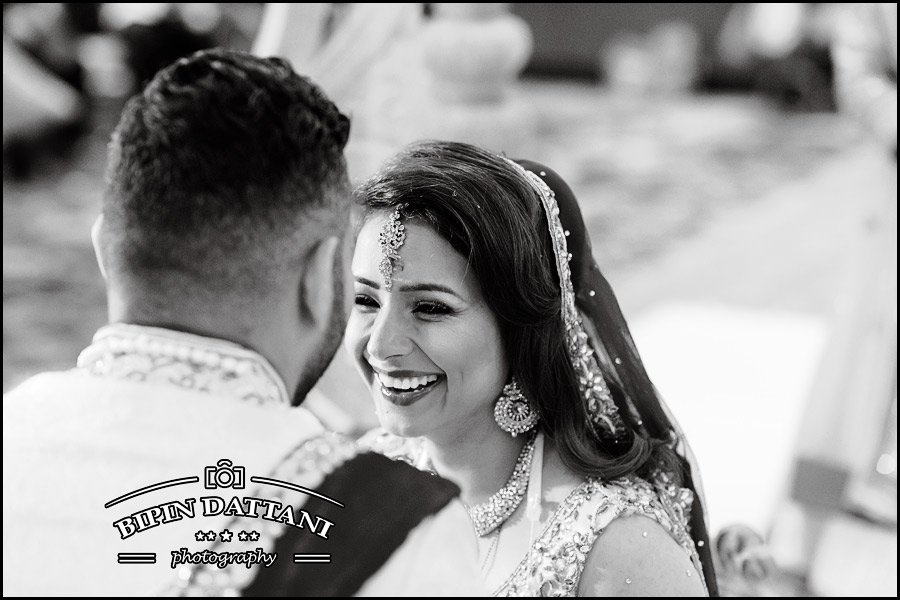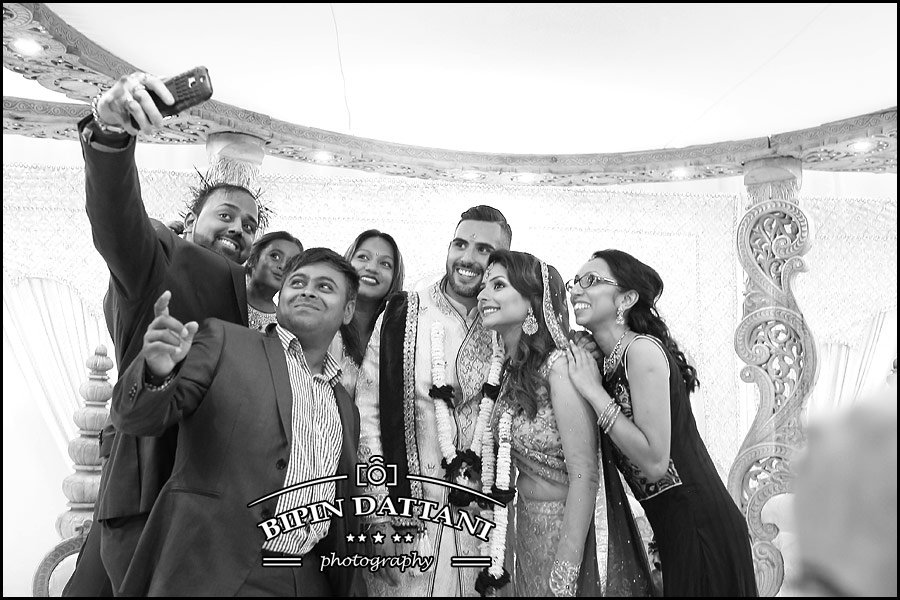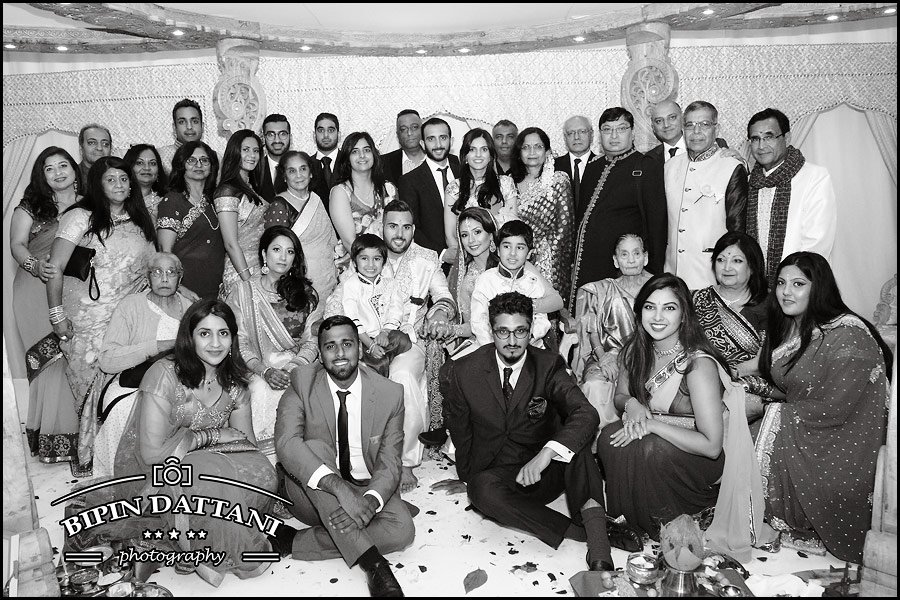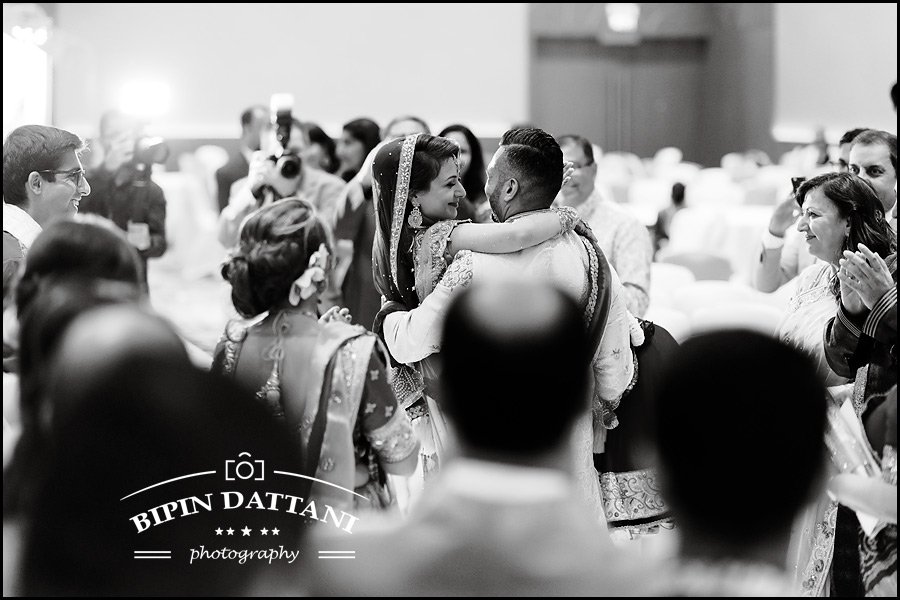 As you can see I have always loved Black and White photography, maybe it's to do with the Kodak Tri-x and Fuji Neopan B&W film days when I learned my photography. I would spend hours processing the films and do my printing using enlargers in the darkroom.