For any auspicious occasion carried out by an South Indian family or Samaj, weather it is an engagement, wedding,  shaadi, pooja, havan or vedic astrology the services of a good priest is always a requirement.
Luckily for us Londoners, there are numerous Hindu Brahmin priests living in London. 
Hindu Priest Services and Names of Some I Have Worked With
I come in contact with many due to my profession as wedding photographer. Some of the popular names are I have had the pleasure of working with over the years are Vasudev Mehta, Rajendra Joshi, Rajubhai Metha, Raju Pandya, Kamal Pandey and when a family cannot find a priest in london, they call in the services of a hindu wedding priest from Leicester like Hemang Bhatt  specialising in wedding ceremony. 
At a recent engagement ceremony at Mumbai Junction Harrow, it was great to meet up again with the priest from Wembley conducting the rituals Nityananda Shastri.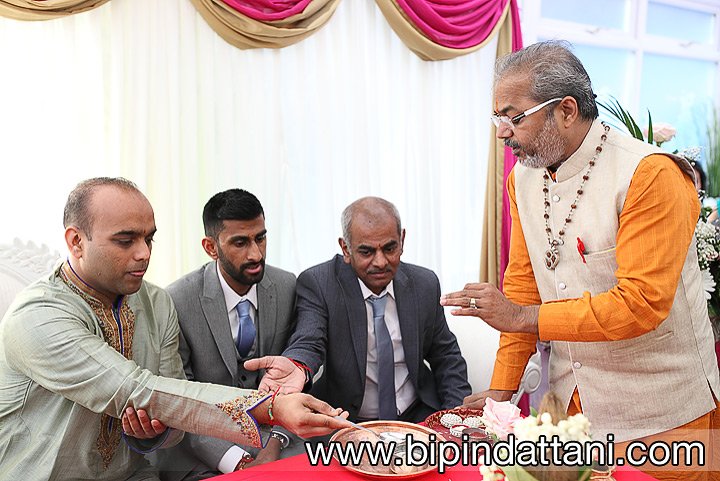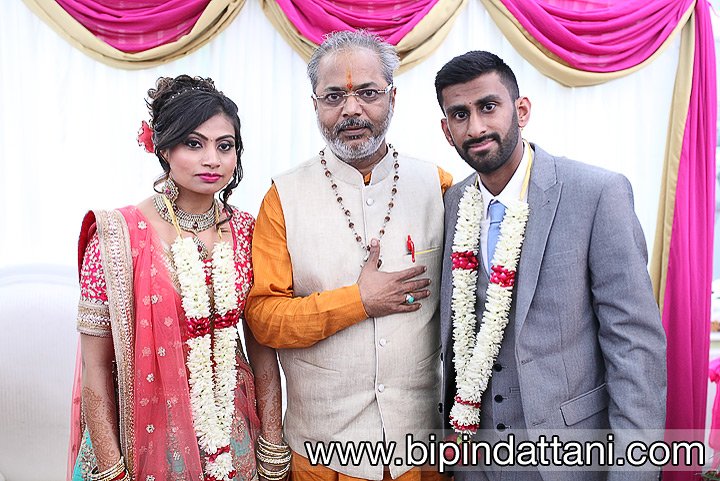 hindu priest photo with couple