An Indian wedding is known for its lavishness, vibrant and fun atmosphere. They have always been special occasions celebrated with great zest, warmth and spirit.
In Indian culture, colour plays a big role in determining the decor and eventual tone of the ceremony like it dictate the feel and look of an Indian wedding. The symbolism of colour stands out in every aspect of life in India, be it a religion, either festivals or celebrations.
Red, gold, orange, burgundy, pink, green and yellow are some popular colours that make the wedding most colourful and authentic. Among all the colours, red is the most popular choice for brides because it brings good luck and happiness to the marrying couple.
Indian cultures always have a variety of colours that are particular to their caste or regions. North weddings have red, pink, orange, green and yellow colour in their weddings while the south wedding has white and gold. These days, many couples are choosing a combination of traditional and modern themes when it comes to their wedding.
No Indian wedding is ever complete without elaborate decoration and colourful accessories. Here is the list of things that make an Indian subcontinent wedding most colourful and authentic:
Couple Attire
In India, every community has its own special style of outfits for the wedding couple that are worn throughout the ceremony.
North Indian brides choose red, pink or a cream-coloured dress accented with gold while the South Indian brides choose white sari embroidered in gold or a purple border.
Traditionally, grooms wears designer Sherwani or Kurta. The one element that they all have in common is the multicoloured turban which they wear in different styles. These days couples have a variety of colours to select from like brown, grey, burgundy or blue without having any significance attached to them.
Beautiful and Extensive Gold Jewellery
Indian bridal jewellery is always elaborate, colourful and heavy. An Indian bride's attire is not complete without the wedding jewellery that includes necklaces, earrings, bangles, rings, brooches, pendant and hair ornament/flowers.
Multi-coloured Invitations
The first element of a colourful wedding is the wedding invitation. The beautiful Indian wedding invitations are of multiple colours that are enriched with rich designs and impressive textures. They exhibit the true colours of Hindu religion. Their invites give prominence to Ganesha, the Hindu god, with a delightful small icon placed in the inner invitation.
Elaborate Decorations
Indian wedding ceremonies always take place on a platform under a red
canopy where the bride and groom take their seven sacred steps together in front of their families. This place is fully decorated with bright flowers such as marigold, lily or rose. Colourful pots are also place in a beautiful manner around all the four corners of the wedding mandap canopy.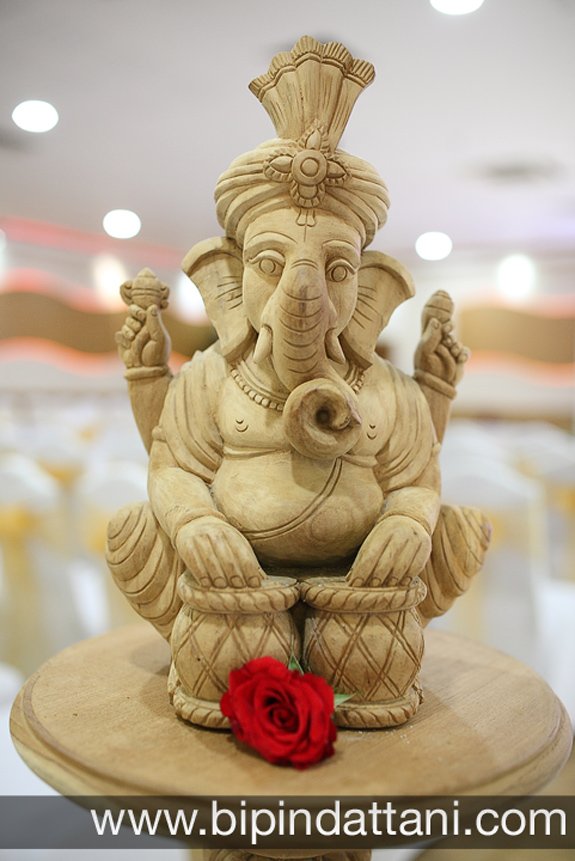 Use of Colour in Ancient Traditions
In Indian culture, the colourful and beautiful decorated plates of silver are considered as an important accessory. They are fully decorated with incense sticks, sweets, red thread, red turmeric powder, clay lamp, flower petals and the most important bridal pendant.
Colourful Indian Wedding Photography is Important
Colour in Indian wedding photography for emotional impact. Including colour in wedding images will have a powerful impact because it creates a strong focal point that instantly catches the eye.
For photographers when taking photos, keeping an eye out for colourful wedding scenes all around is crucial. Use the vibrant colours in your composition, so you can capture photos that pop.
Since it's invention colour has been an integral part of photography, its psychological impact to help convey a mood in a photograph. Colour is a dominant element in Indian weddings, so when not use it in Indian wedding photography for the better.
Rich colours, ornate jewellery, beautiful henna designs and elaborate decoration reflect a true Indian wedding. You can certainly expect to see this photographer make use of colour in an Indian wedding photography with great skill.