When couples get engaged one of the things the start thinking of  is a pre wedding shoot. This is not different here in London as it is across the UK and the globe especially with Asian and Indian couples.
The want engagement pictures from the photoshoot to show their romance and love for each other. This is a special time in their lives when they have found a partner to spend the rest of the lives with.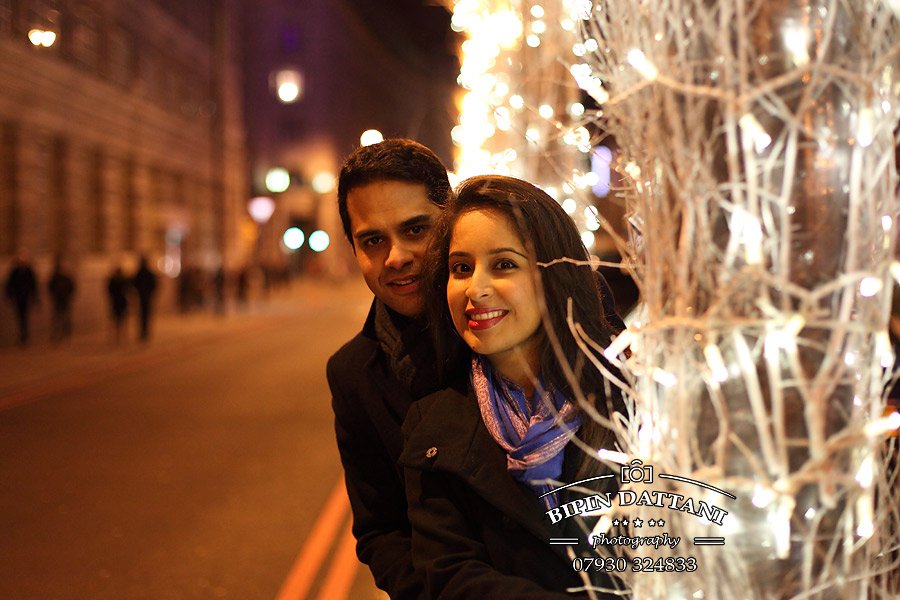 Pre Wedding Photography London UK
Pre Wedding Photo shoot are now so popular that when I receive calls for wedding photography prices, the bride will alway ask if the photoshoot is included in the cost.
Couples love a combination of locations, some even fly out other european destinations. As the saying goes "love is in the air" and for my engagement photography will show case that in print.
Each engagement photography shoot is completely customised so it's unique to you. They tend to be organised in week days as it's less busy in London and my other assignments.
For most part, I stay local as we have beautiful world famous historic buildings and modern trendy areas to explore here in London.
London's Best Pre Wedding locations
Over the years I have photographed quite a few pre wedding shoots here in the capital and so often get asked by other fellow photographers who are members of  The MPA or SWPP from around the UK about perfect locations around London.  Here are some of my suggestions for the best pre wedding photography in London:
Tower Bridge the world-famous symbol
Houses of Parliament at Westminster
Big Ben
London Eye or the Millennium Wheel
Iconic red buses and phone boxes
St Paul's Cathedral at Ludgate Hill
 Tower of London historic castle on the north bank of the River Thames
St James Park and Buckingham Palace
Regent's Park one of the Royal Parks
Covent Garden  with craft stalls at the Apple Market and the Royal Opera House
Shoreditch for creatives and trendsetters
Greenwich with it's classical buildings of the Old Royal Naval College
Hyde Park and Serpertine
Millennium Bridge Footbridge steel suspension foot bridge
Embarkment and Southbank with River Thames  as the backdrop
Holland Park in Kensington
Notting Hill
For prices and costs of engagement photography pre wedding shoot london call today