Your wedding deserves natural candid photography by the world finest.  So who's a perfect fit as famous Indian wedding photographers that can give you the images that you perfectly deserve.
Looking for the best wedding photographers in UK for documentary style of photography to shoot your Indian marriage?
Depending on the package you book, we often work as a team of two highly experienced London based Indian wedding photographers.  With years on experience of  various types of Indian ceremonies, we are passionate about photographing bride and groom on the most special day.
It's a happy occasion for them, their families and the guests attending from the far away places. We want to capture the candid moments.  Over the year we have photographed Indian, Hindu, Sikh, Punjabi, Sri Lankan, Tamil, Mauritian and many more North and South Indian wedding ceremonies and reception parties.
Contact Famous Indian Wedding Photographer
Bipin Dattani has been a professional wedding photographer for over 15 years. When he first started he would shoot the wedding on his on. Now as the bride's and groom's want images from different angles, more natural photos of the ceremony and photojournalistic photography of the guests too – he works with other talented photographers in his team. I am still the principle wedding photographer.
We pride ourselves as being discrete at the ceremony, cameras focused on capturing great intimate ceremonies. For us it's all about getting the best photography, memories that you can reflect on in years to come. Well, your wedding pictures can be as perfect as your wedding.
Once we have processed the photos, we will give you the images you can publicise photos on Instagram, Facebook for the whorl to see.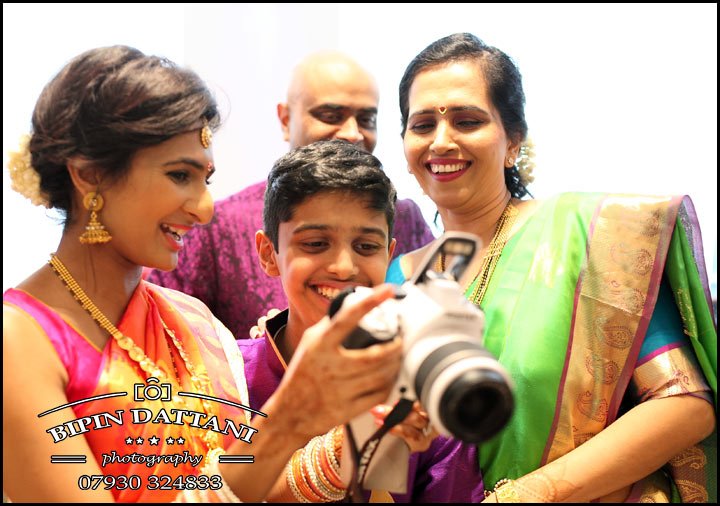 Indian Wedding Photographers That Are Great For Perfect Photography
We are a team of London Wedding photographers in UK  who will make your nuptials look picture perfect. We specialise in candid,  documentary South Indian wedding photography for Hindu, Tamil , Sri Lankan marriages.
Beautifully natural Indian wedding photography from weddings photographed by Bipin Dattani .
Apart from towns and cities around UK, a few place in the world have we photographed destination weddings:
Chicago USA,
Kochi South India Photographer,
Cancun Mexico,
Marrakech Morocco. ( world famous