Professional Harrow wedding photographer providing photography services and packages locally and around Pinner, Stanmore, Wembley, Kenton, Northwood and Watford.
Take advantage of special local wedding photography prices and packages, contact Bipin Dattani on 07930 324833
Hire Wedding Photographers in Harrow For Beautiful  Photos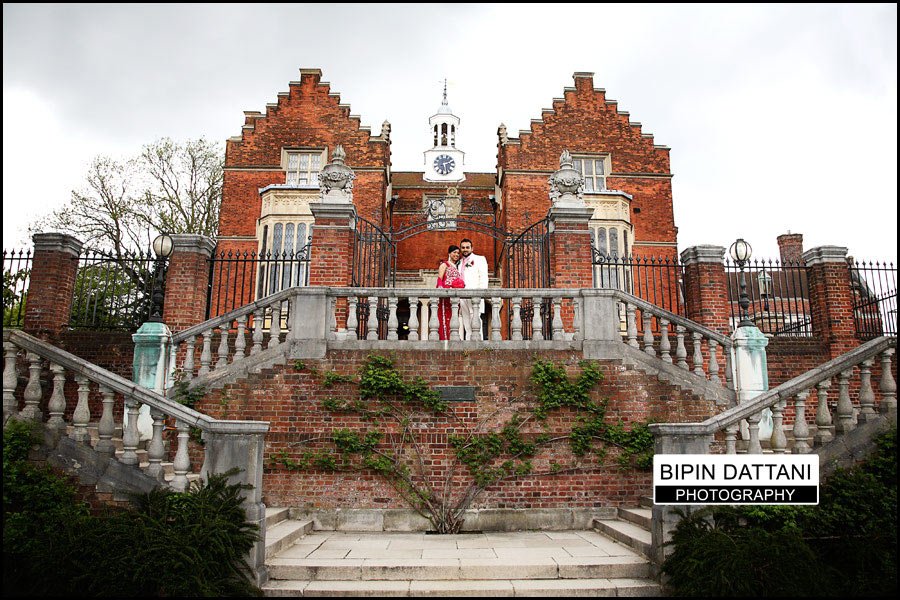 Married couple portrait near prestigious Harrow School for Boys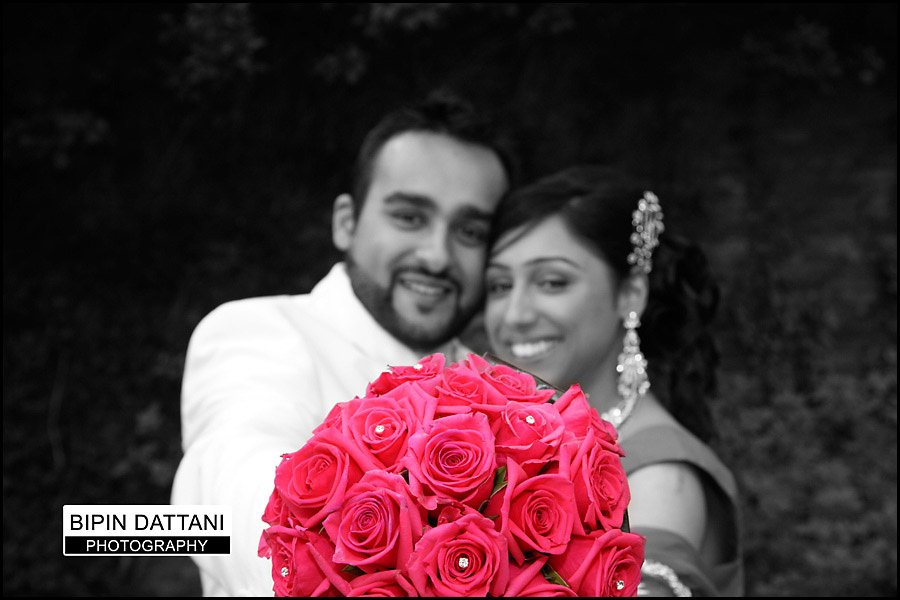 Groom and bride with bouquet at post registry wedding photo session
Is 1 photographer enough for a wedding?
Yes, 1 photographer who is experienced is more than capable for a small wedding ceremony. Having photographed hundreds of weddings over the last 15 years,  I am definitely capable.  Most of the photos on this website have been shot by myself.
Having said that, over the recent years the trend in the Asian and Indian photography industry is for two photographers.  One photographer will be with the bride prior to the wedding, while the other will capture the groom prior to the ceremony. During the marriage ceremonies both top-rated photojournalists will work hard to capture candid photos of your special event.
One of The Best Harrow Wedding Photographer
Bipin's natural photographic eye will capture touching moments at your wedding day. Your favourite photos will be the incredible moments he will capture in a documentary style of wedding photography. Whether it's when the bride hugs her dad or the look on the lucky couple's faces when it's announced they are now husband and wife.
As a Harrow wedding photographer I'm always happy sit down to discuss your day and find the right wedding photography package for your wedding. You may be getting married in Harrow or further away. Get in touch to arrange an appointment.
Professional wedding photographer in Harrow has experience of
Sri Lankan weddings
Hindu Weddings
Sikh wedding photography
Tamil weddings
Muslim marriage ceremonies
Indian Wedding photography
Candid wedding pictures
Asian wedding ceremony photography
Asian wedding photographers
Natural wedding shots
Private wedding photoshoot
Church wedding photography
Wedding vow reaffirmation ceremony, also known as a marriage vow renewal, is a ceremony in which a married couple renews or confirms their initial wedding vows.
Contact Details to check on availability for wedding :
Bipin Dattani Wedding Photographer
28 Hillview Rd
Pinner
HA5 4PA
Some of the local Asian wedding venue Bipin has had the privilege to photograph images for couples getting married are
Harrow School, Harrow on-the-Hill, HA1 3HP
Premier Banqueting at 1 Canning Road, Middlesex, HA3 7TS
The VIP Lounge. 47 High Street, Edgware, HA8 7DD
Middlesex Room and Council Chamber at the Civic Centre, Station Road, HA1 2XY
Kadwa Patidar Centre ( also known as KP Centre), Kenmore Ave, Middlesex HA3 8LU
Near me are some top sights we can use to create beautiful wedding photographs
Headstone Manor and Museum : Long-standing manor with history museum. The Great Barn Headstone Manor and Museum is also an ideal venue for civil weddings, special occasions and corporate events, lovely vaulted ceilings and exposed beams.
Heath Robinson Museum : Museum and art
Bentley Priory Museum : Military history in a historic home
Roxbourne Park : Park with a sports fields & mini railway
Headstone Recreation Ground : Park and garden
Harrow School Old Speech Room Gallery : Museum and art
Pinner Memorial Park : Outdoor space for Birdwatching, a playground & garden
Professional Photographer Harrow: Capturing Special Memories
Don't let your special moments pass you by – book with photographer Harrow for stunning photography. Make your memories last!
Bipin Dattani Photography
Wedding photographer in Pinner, England
28 Hillview Rd, Pinner HA5 4PA
07930 324833