Indian Wedding Mangal Fera or Mangal Phera consists of the hindu couple taking four circles around the agni (sacred fire), collective known as 'feras'. At the heart of every extravagant Indian wedding ceremony lies the Vedic Hindu Wedding Rituals.  With every ritual has its own significance, the photographer needs capture the importance of this ceremony.
While Saptapadi is more common for all Hindu's, variations of the ceremony exist for this ceremony, Gujarati Hindu's have only four rounds, whilst other hindu weddings have 7 Vows.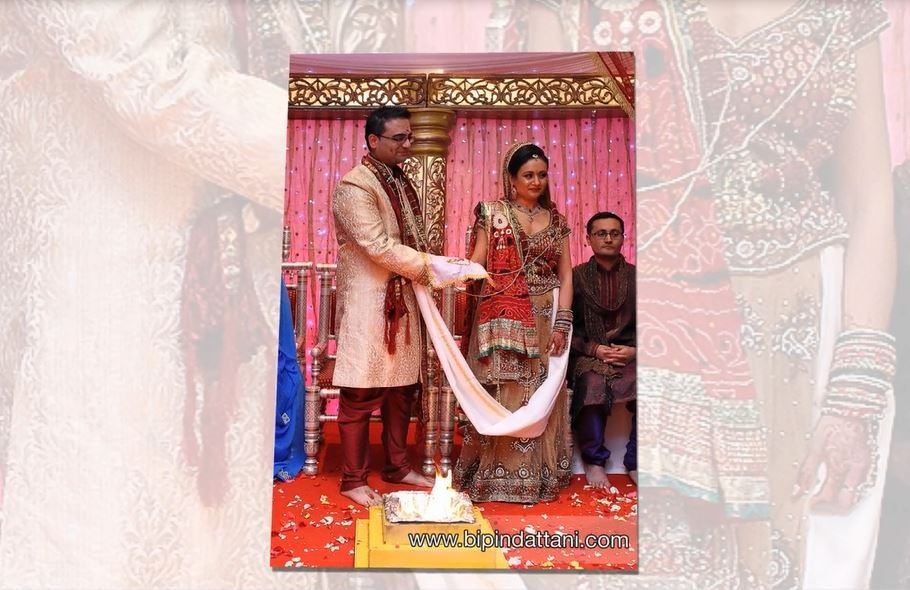 What is Mangal Phera?
Mangal Fera (Holy Steps around the Sacred Fire) at Gujarati Hindu weddings highlight's the four basic goals of life. Each of these four cycles represents a promise to each other,  as each phere re-enforces the commitments in the Saptapadi ritual. The couple begins their walk around the fire, each completed circle representing the four stages of life:
1) To pursue life's religious and moral duty (Dharma)
2) To pursue prosperity (Artha)
3) To pursue earthly pleasures (Kama)
4) To pursue spiritual enlightenment (Moksha)
As a fun tradition, at the end of the last round the bride and groom will run to sit down first. The one who takes a seat first will have the upper hand in the household.
How many Fera are there in Hindu marriage?
In other Hindu weddings, every couple getting married takes Saat phere in presence of their family and friends. A life time promise made to love, honour, respect and care for each other.
The 7 vows that a bride and groom take around agni to bring their marriage ceremony to completion. The phere ceremony is the single most important thing in a Hindu wedding, but very few people know about the vows taken while making these rounds around fire, let alone their significance!
What are the 7 vows in Hindu marriage?
The couple prays to God for a noble life together where their ends are met with plenty of food.
The groom vows to protect the house and children, while the bride commits to sharing household and financial responsibilities.
The couple pray for wealth and strength, to share and grow together.
In the fourth phera both pray for their love to increase and respect for each other to remain consistent. Making sure of their social responsibilities and taking care of each other's families.
The fifth step is taken to ask for virtuous and obedient kids, so that they are surrounded by laughter and are never alone.
The couple prays for a healthy and disease-free life. To enjoy many happy years of wedded bliss, while pledging to share each other's pain and joys.
The final phera seals their holy union, they are united through everything in life. The couple promises to cherish and honour each other. Prayers  are offered for their love to mature with time.
Although every culture has its own unique set of vows and various different ways to perform them, the basic significance remain the same. To be spiritually united as one. No wonder Indian wedding mangal phera photography is so important to capture properly.
Topical relevance:
traditional
ceremony
phera
ritual
marriage indian
7 steps
hindi
vows