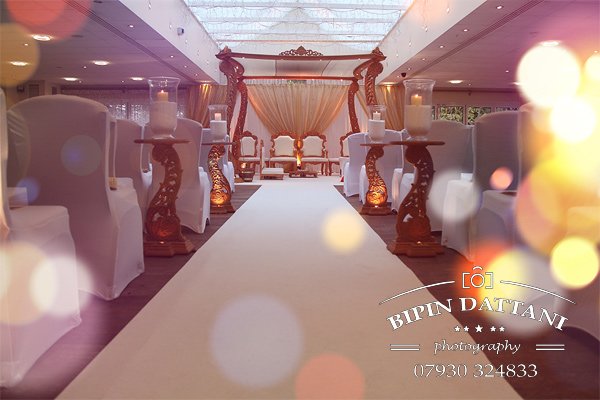 In Asian weddings the mandap is a canopy under which the marriage vows and ceremony is held. The priest will perform a series of rituals and customs signifying the union of the Bride and Groom who will become a  newly wedded couple as per the Vedas – oldest Hindu scriptures.
Indian families follow different traditions when choosing in the mandaps, some will have traditional wooden curved, or fresh flowers, or gold or, white or silk draped. Primarily they were meant for the wedding ceremony only, however in modern times they are used for conducting pre-wedding functions / events as well.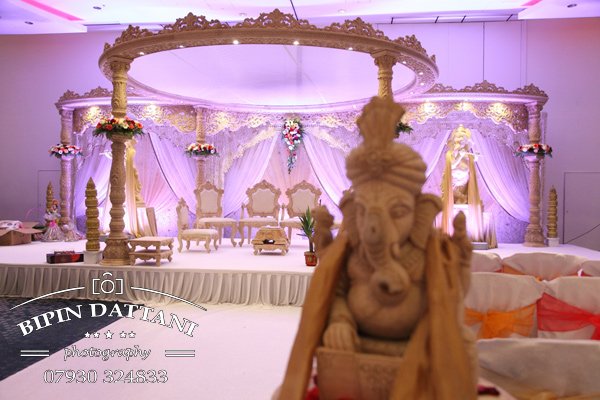 Wedding Mandaps London and Indian Wedding Mandaps Suppliers
I have had the pleasure of being the photographer when the following suppliers have done the wedding decor
Jay and I (Jay&I Events)
Unique
Swarg
East West
Gayatri
Rangeela
Roshan
Gayatri
Shehnai
Shenai
Maz Events
Om Creatives
Exquisite Mandaps
Emdesigns London
Mystique (MEvents)
Wed In Style
Mandap Hire Cost and Prices
These vary depending on company to company and how exclusive the bride wants her wedding day to be. In the western culture the bride will choose the wedding flowers to set the theme of the wedding, similarly an Asian or Indian bride & groom will select the mandap they will get married in. Obviously costs vary depending on the range they offer and how you wish to customise it for your wedding day. As such the best Indian mandap companies in London charge thousands, but there are cheaper options also. So the bottom line here is for the best mandap hire cost and prices you will have to ring around.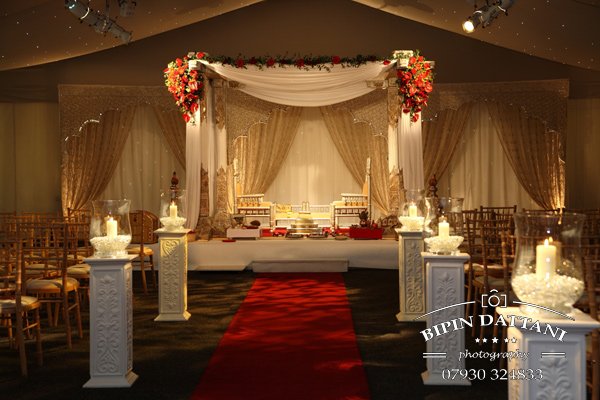 For best Indian photographer in London to capture the mandap of your choice on your wedding day call 07930 324833