I photographed Mitesh and Purvi's wedding almost 13 years ago and have kept in contact with them over the years. A few weeks ago Mitesh contacted me  and said he was having a 40th birthday party for about 150 guests. But this was not going to be any old birthday party, this was going to be a special Star Wars Themed! The invited guests were requested to come as a Star Wars character or from another movie.
So for this event he wanted advice. Either hire a photo booth or a party events photographer and if I would be interested how would my charges and prices be. My advice was to opt for a profession party photographer instead of a photo-booth as he was having a themed party and the guests would be all dressed up in fancy costumes.  That way the photos would be people enjoying and interacting instead of having to go away from the dance floor.  A photobooth can only accommodate 3-5 people at a squeeze but a roaming photographer will be  able to capture groups and the ambience of the party.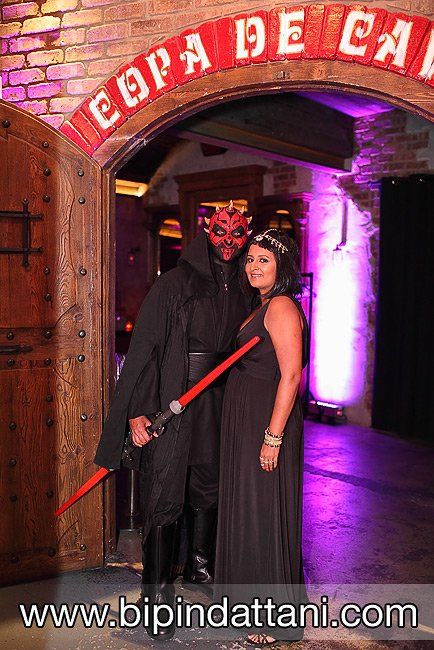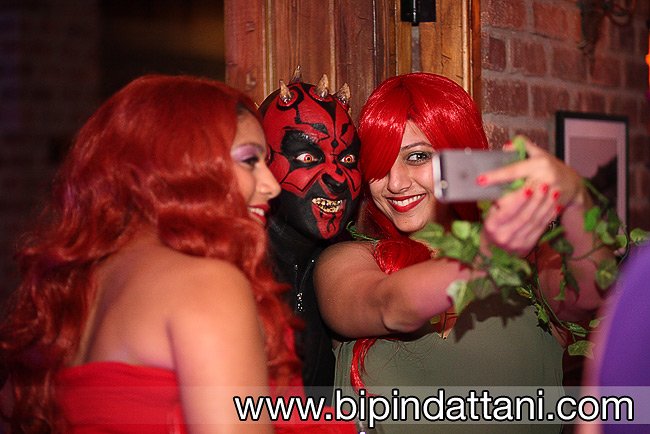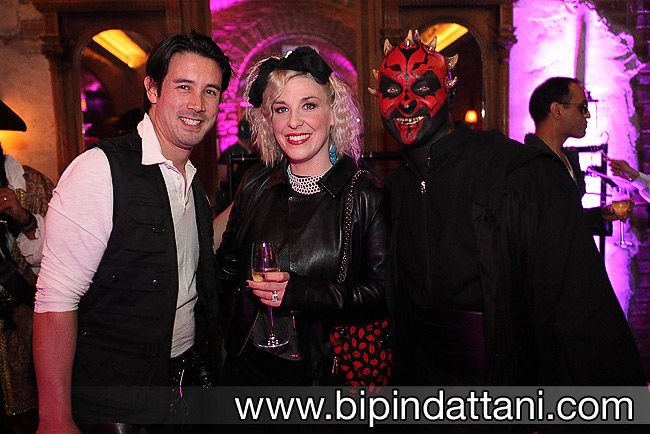 Party was held at Copa de Cava, 33 Blackfriars Lane, London EC4V 6EP not far from St Pauls, a wine bar serving cava & wines from Spain alongside authentic Spanish tapas.
Music by Nuncha & DJ Raj, the best indian DJ in London