Pre wedding function photography for Rakhee & Mihir's Engagement and Sanji at Dhamecha Hall (DLC Hall) a newish events venue in South Harrow.
As you know by now at Indian wedding events, the outfits for both women and men are full of colour. This as also the case here and to be honest, it helps when I am taking pictures as I can use the vibrancy to my advantage to create these stunning images you see.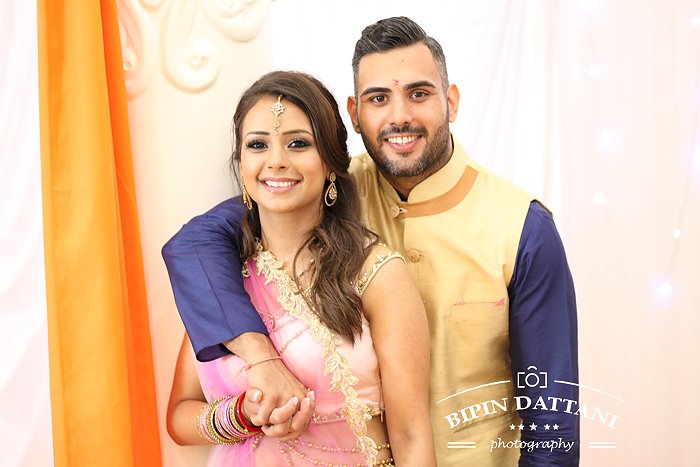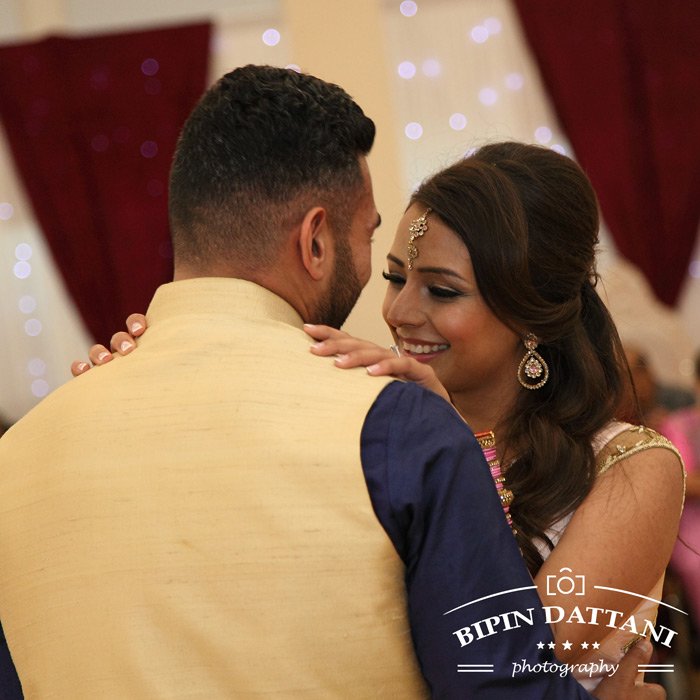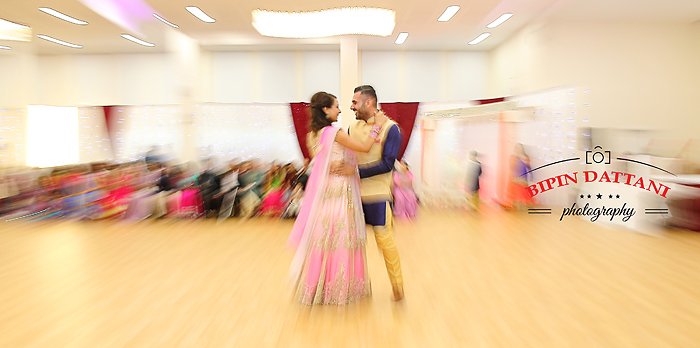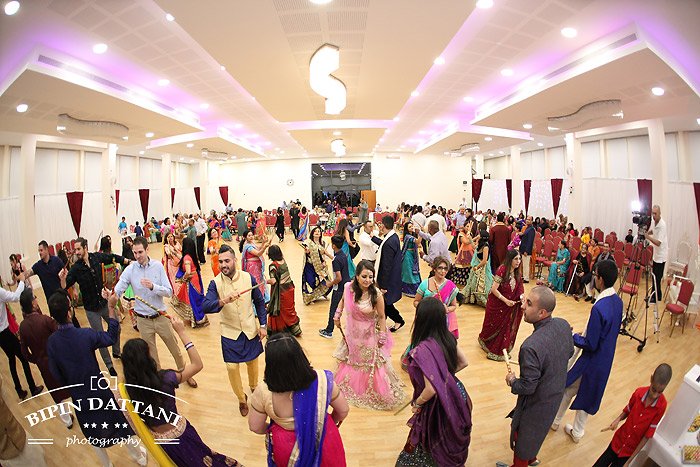 Rakhee & Mihir's Engagement Photos from earlier in the afternoon.
For the evening Sanji (a similar event to a Sangeet Party)  Nadini Live Music  provided the music for the Garba and Dhandiya Raas. These are traditional folk dances from Gujarat, India. Although this form of dance celebration is associated with Navratri and sometimes Holi – Gujarati's  love love to perform garba & dhandiya at any celebrations especially weddings.
Rahhee and Mihir wanted a natural wedding photographer.
They are a fun loving couple who like to tease each other and wanted spontaneous moments to be captured. I hope I managed to capture some beautiful images of their pre wedding functions as per their request.
Dhamecha Lohana Centre, Brember Rd, South Harrow HA2 8AX www.dlchall.org
Catering by Meera