You want everything to be perfect, from choosing the right location to the words you'll say. But have you considered hiring a photographer to capture this momentous occasion? 
To answer your question "Should I Have A Photographer At My Proposal?"
I will delve into the benefits of hiring a professional photographer for your proposal, ensuring this unforgettable moment is captured for a lifetime.
The Significance of the Proposal
A marriage proposal is a monumental event in one's life, marking the beginning of a new chapter filled with love and commitment.
The moment you say the most romantic wedding proposal lines to you partner.
"I know you're the only one I want to share the rest of my life with. Will you marry me."
This moment deserves to be cherished forever, making it all the more reason to hire a photographer.
Capturing Precious Moments
A professional wedding photographer can skilfully capture the emotions and candid reactions during your proposal. From the look of surprise on your partner's face to the tears of joy, these fleeting moments are priceless.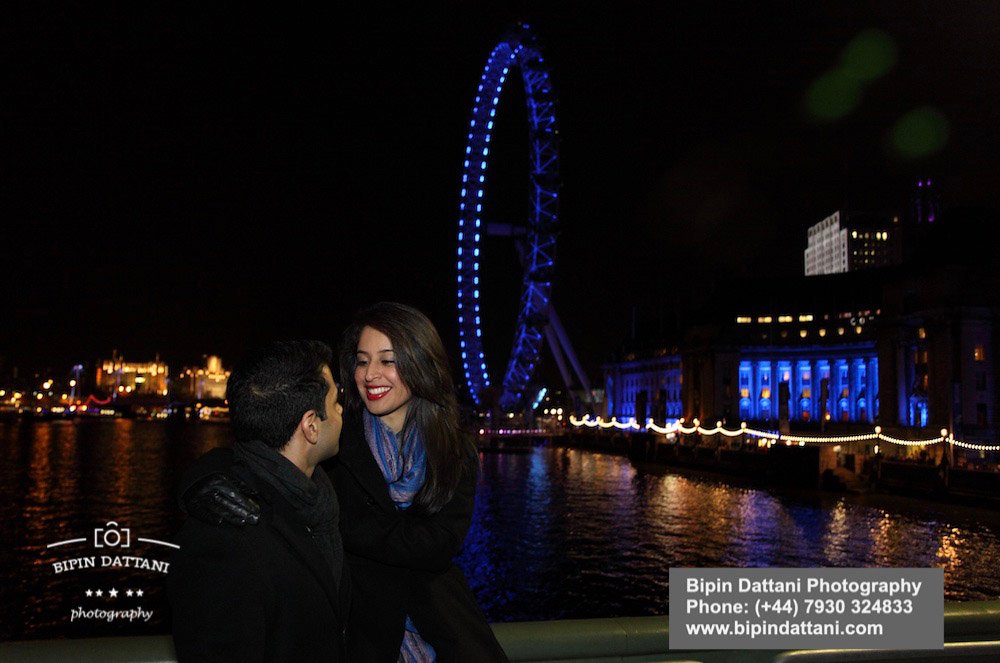 Professional Touch and Quality
While smartphones can take decent pictures, a professional photographer brings expertise, high-quality equipment, and artistic vision. The result is a collection of stunning images that you'll cherish for a lifetime.
Sharing the Joy
After the proposal, you'll undoubtedly want to share the news with friends and family. Having beautiful photographs to accompany the announcement adds a personal touch and lets others share in your joy.
Creating Lasting Memories
Imagine flipping through a photo album years from now and reliving this special moment. Hiring a photographer ensures you have tangible memories that can be passed down through generations.
A Stress-Free Experience
Proposing can be nerve-wracking, and trying to capture the moment yourself can add to the pressure. With a photographer on hand, you can focus solely on the proposal itself, knowing that the photography aspect is taken care of.
Keeping It a Surprise
Coordinating a surprise proposal can be tricky, especially when trying to take pictures discreetly. A professional photographer knows how to blend into the background, ensuring your partner remains oblivious to his presence.
Choosing the Right Photographer
When selecting a photographer for your proposal, consider their portfolio, style, and experience. Look for someone who has captured proposal moments before, as they'll know how to handle the intricacies of this unique event.
Budget Considerations
While hiring a photographer is an investment, it doesn't have to break the bank. Contact local photographers, compare pricing packages, and choose one that fits your budget while maintaining quality.
Personalisation and Creativity
Collaborate with the photographer to add a personal touch to the proposal shoot. Share your ideas, preferences, and any specific shots you'd like to include, allowing the photographer to get creative with their approach.
Handling Unforeseen Circumstances
A professional photographer is adaptable and can handle unexpected situations, such as changes in weather or sudden crowd gatherings. They can adjust their plans quickly to ensure that the proposal remains picture-perfect.
Photography Style and Vision
Every photographer has a unique style and vision. Consider your preferences, whether you prefer classic and elegant shots or a more candid and adventurous approach, and choose a photographer whose style aligns with yours.
Proposal Video – An Added Delight
Some photographers offer proposal video services, capturing both images and the audio of the special moment. Having a video of your proposal can provide a more immersive experience when revisiting the day.
Considering the Proposal Place
Discuss the proposal location with your photographer to plan the best vantage points and lighting conditions. Whether it's a scenic park or a cosy restaurant, the right setting can enhance the overall photography experience.
A Proposal to Remember
Hiring a photographer for your proposal is a decision that you won't regret. From the emotional memories captured to the quality of the images, the investment will result in a proposal to remember for a lifetime.
FAQs
How do I find the right proposal photographer?
Research for proposal photographer in the city you are planning to do down on bended knee and ask the question Browse their portfolios, and read client testimonials to find a photographer with the right expertise and style for your proposal.
Should I tell my partner about the photographer?
Keeping the photographer a secret adds to the surprise element of the proposal. However, if your partner values having a photographer present, consider discussing it together.
Can I hire a photographer for a destination proposal?
Absolutely! Many photographers are willing to travel for destination proposals. Discuss the logistics and additional costs with your chosen photographer.
When should I book the proposal photographer?
To ensure their availability, book the photographer well in advance, ideally a few months before the proposal date.
What if it rains or the weather is unfavourable?
Professional photographers are accustomed to handling various weather conditions. They will make the necessary adjustments to capture stunning photos regardless of the weather.
Bipin Dattani Photography
Wedding photographer in Pinner, England
28 Hillview Rd, Pinner HA5 4PA
07930 324833