How Did The Concept of Silent Indian Wedding Ceremony Began?
Today's young brides and grooms want their marriages to be performed in complete silence with a proper explanation of the Sanskrit wedding vows in English, Gujarati or Hindi and a silent wedding is one where the guests are silent throughout the course of proceedings and often become active participants during the vedic ceremony.
An indian wedding is a ceremony and rituals by which two people vow to spend their lives together in marriage and anyone attending is asked to witness and listen to the priest conduct the rituals for the couple.  The focus should be on the mandap the unique structure under which the wedding takes place.
The prime importance is that those attending the wedding pay respect at the sacred silent Hindu wedding ceremonies, which normally last 90 minute, by being silent and observing the rituals and being a witness to the wows that couple in the Mandap are taking.
Gone are the days when the guests and family just came to socialise during the ceremony and pay little interest to the rituals, and many weddings now having a limited guest list rather than everyone and anyone the parents know.
Hindu Priests Who Officiate Silent Indian Wedding Ceremony
Having the right type of Hindu Priest so that marriage ceremony is enjoyed by all who attend an your wedding ceremony. Below are some London Hindu Priests who offer the unique silent type ceremonies in English & Gujarati at Indian weddings.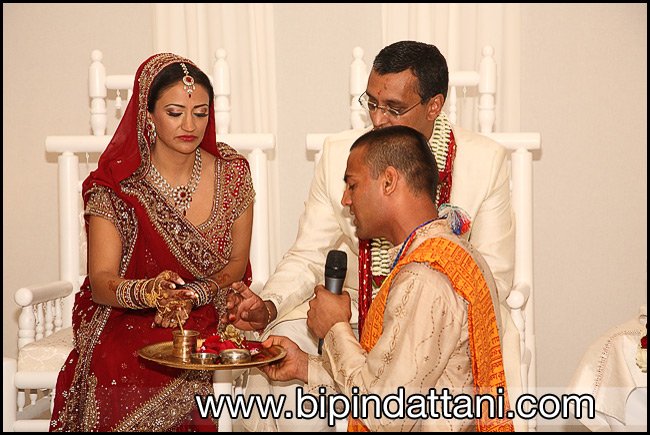 Last saturday I was at a wedding where some of the grooms family had travelled from India for this special occasion, they too enjoyed the silent wedding and the Shastri Vedic Purohit Maharaj Pandits explanations of what the Hindu marriage vows are all about all because of  a quiet, silent indian wedding ceremony. 
List of London wedding priests