Rajubhai Mehta hindu priest one of the top indian wedding priest in the UK. Unlike other priests Raju bhai only does a select few wedding ceremonies every year, so it was a great pleasure that he was conducting this mandvo at Venue5 in Ruislip HA4 9PB.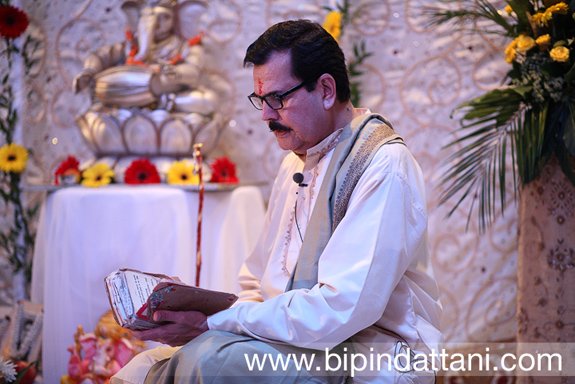 Hindu Priest Rajubhai Mehta Conducting Gujarati Mandvo Ceremony
This indian pre-wedding ceremony involves the couple getting married and their parents and is held simultaneously at the respective residences of the bride and groom, usually the day before the wedding. However, if the number of guests are many a venue may be used as in this case.
More London indian wedding priests, for weddings in 2017, 2018 or 2019 please go here.