Welcome to a big fat Indian wedding! … and the Joota Chupai custom. Stealing the groom's shoes is an age old indian wedding tradition
An amusing tradition prevalent for centuries in Indian marriage customs mainly at Hindu weddings and Parsi wedding. The ultimate goal of this tradition is for the bride's sisters to steal the Groom's as a prank and promise to give the shoes back only if they get a handsome fee at the end of the wedding.
In this case, Mihir had chosen his best man or men to help his family protect his joota!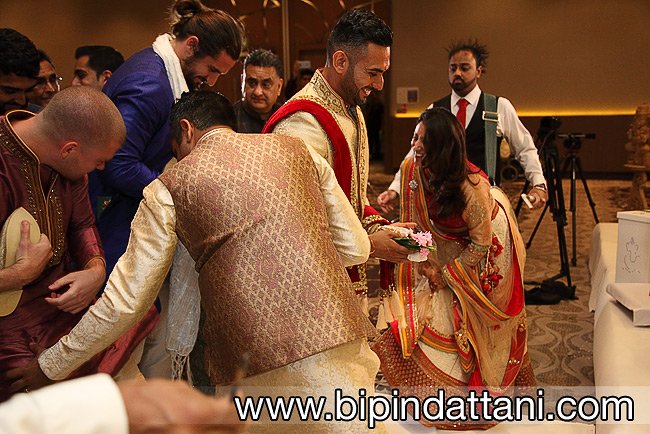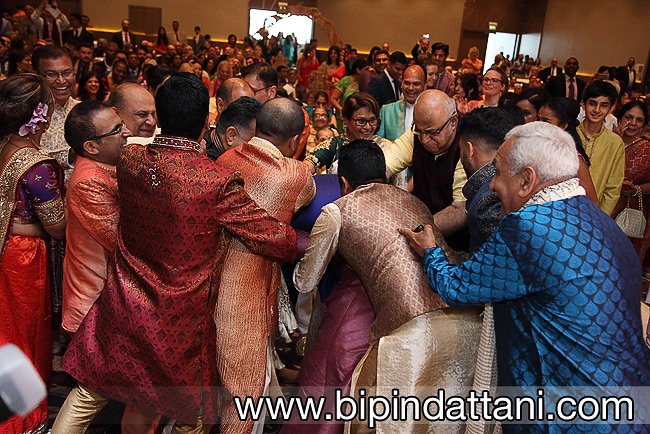 All these natural candid photos were captured by Bipin Dattani and his team on indian wedding photographers at London Wembley Hilton near the stadium.  If you want amazing wedding picture like these call 07930 324844